Name

Full Name
Lorelei Raina Banes
Nickname
Lore

Basic Info

Birthday
October 31st, 2020
Nationality
German-British
Home
The Banes House

Relationship Info

Status
Single
Sexuality
Unknown
Best Friend

Kaeto Banes

Pets
None yet
Family On The Wiki
The Banes Family

School/Career Info

House
Slytherin
Year/Occupation
Child
Titles
Princess of Shadows
Optional Classes Taken
None yet

Magical Info

Species
Witch/Human
Blood Status
Half-Blood
Wand Core
Wand Wood
Wand Arm
Right
Boggart
Losing Kaeto
Patronus

Appearance

Model
Bailee Madison
Gender
Female
Hair Colour
Dark Brown
Hair Length/Style
Long and Curling
Eye Colour
Brown
Skin Colour
Slightly Tanned
Clothing Style
Casual
Other Info About Looks

Favorites

Colour
Purple and Silver
Music
Rock
Food
Sausage
Sweets
Chocolate Frogs
Animal
Cat
Class
Unknown
Season/Weather
Autumn
Dream Job
Dancer

Personality

MBTI
INTJ
Happiest When...

Princess of Shadows

You can only come to the morning through the shadows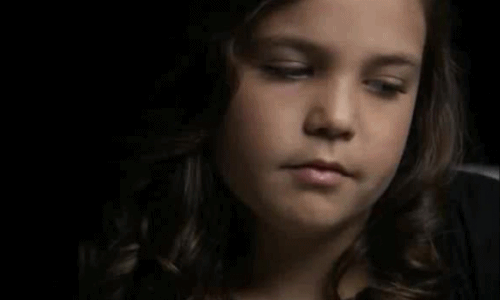 Lorelei is known by her mother as a Princess of Shadows. She is closed up, focused, and extremely ambitious. It is said that she rarely likes to talk and is more careful with her words than her step-brother.

She is a young girl, who has an overprotective mother, and annoying step-family. This has created walls around her that she holds constantly. It'll take a powerful person to break these down. Lorelei is not one to trust easily, and prefers to be alone or somewhere where it's dark and quiet. If she chooses not to be found, she's impossible to find.

In school, she rarely speaks up in class and is extremely careful with her words. She's intelligent, but ambitious, pairing Ravenclaw with Slytherin, and creating a unique persona.









Slytherin
Slytherin... A house of ambitious and cunning. This house is filled with people who know to use their situations to their advantage and make the best out of anything. They are unpredictable, but it's easy enough to see that most Slytherins have one thing in common: They all have secrets that they keep hidden. Lorelei shows that, and combines Slytherin cunning with Ravenclaw-style intelligence to produce a force to be reckoned with.
British citizen Steven Roberts and German folk dancer Evangeline Niesse met during a dance festival in Germany. Steven was a young classical dancer, a new graduate from Jillard School of the Arts. He ventured to Berlin out of curiosity and admiration for the folk dances of there. Evangeline was doing a usual routine and the young man in the audience who didn't understand a word of their language had caught her eye.
She pursued him until several months passed, and Steven returned her feelings. Evangeline revealed the secret that she kept her entire life after graduating from Drumstrang. She was a witch. Steven wasn't surprised and asked her to marry him after the realization.
Several years passed after their marriage, and Evangeline soon found herself pregnant. On October 31st, 2020, little Lorelei Raina Roberts was born in Berlin. The young couple was excited and planned their daughter's entire life out.
When she could walk, Lorelei started dance lessons. Ballet first, then tap, then gymnastics, then jazz, followed the according plans. By the time she was seven, she recieved her first solo in ballet, and everything seemed normal. However tradgey soon struck...
Steven was killed in a car accident, leaving Evangeline a widow and Lorelei alone. Over the next few months before Lorelei's eighth birthday, Evangeline met and married Zack Banes and became a member of the Banes family. Lorelei became Zack's step daughter and Kaeto's step-sister. She is now adjusting to life as a Banes daughter, but still continues with her dance classes.
Her first sign of magic was when she was seven. Her sneakers had vanished, and appeared hanging on a rafter by heaven knows how. Lorelei panicked and summoned them to her after class so that way she didn't go home barefoot.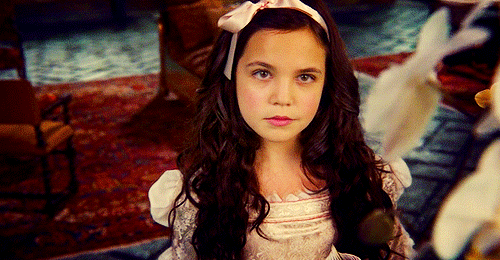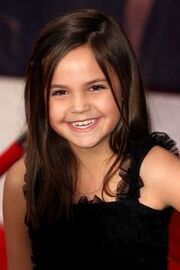 Lorelei: The name Lorelei is a German baby name. In German the meaning of the name Lorelei is: Temptress'; A rocky cliff on the Rhine river dangerous to boat passage; the Lorelei whose singing lures men to destruction.
Raina: The name Raina is a French baby name. In French the meaning of the name Raina is: Queen.
Banes: Variant of Scottish and English Baines. Spanish (Bañes): habitational name from a place in Palencia named Bañes. German: perhaps a variant or a patronymic from the Frisian personal name Bane, from ban 'decree', 'ban'.
Death
Losing Steven, Mum, and Kaeto
Getting a detention
Enter Hogwarts
Finish as first in her year
Graduate
Pursue dancing
Introvert: 50%
Intuitive: 9%
Thinking: 25%
Judging: 12%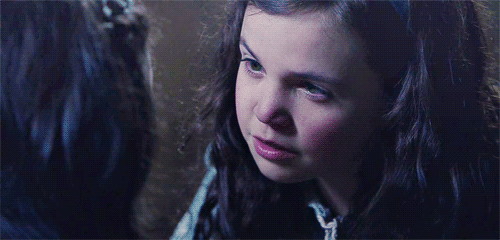 Page Coded by

Emmatigerlily


With A big thank you to

Red

,

Brocky

,

Ellie

and many others for providing help, coding or inspiration