Planning
Model: Annasophia Robb
Transfer?
Potential Exotic?

Find out possible things that haven't been taken yet

Born on April 1st, 2015
Mom: Helen Mackenzie: Muggle
Dad: Frederick White (Deceased): Muggle

Step-Father: Jasper Mackenzie: Wizard
Step-siblings: Tony: 16, Will: 12, Marissa: 10, and Hadrian: 8 (All Magical)

Aspiring Healer
Word Bubble
Catherine MacKenzie

- Ice Queen ♠ Aspiring Healer ♠ Fourth Year

-"True healing is the willingness to treat yourself and others better than the past ever did."
Message Me

{{{Catherine}}}
Shadow

- Catherine's Cat ♠ Complete and Utter Pain ♠ Comfort Animal

-"Hissssssssss" - Shadow
Message Me

{{{Shadow}}}
Page
Note to self, this isn't part of the coding, but use it for names on relationships and hobbies. Text

Name

Full Name
Catherine Elizabeth MacKenzie
Nickname
Catherine

Basic Info

Birthday
April 1st, 2015
Nationality
British-Italian
Home
MacKenzie Home

Relationship Info

Status
Single, Looking
Sexuality
Straight
Best Friend
No One
Pets
Shadow, her black cat
Family On The Wiki
None

School/Career Info

House
Year/Occupation
Fourth
Titles
Ice Queen,
Optional Classes Taken
Music, Astronomy, COMC, Healing,

Magical Info

Species
Witch
Blood Status
Muggle-Born
Wand Core
Wand Wood
Wand Arm
Right
Boggart
Patronus
Dolphin

Appearance

Model
Annasophia Robb
Gender
Female
Hair Colour
Blonde
Hair Length/Style
Short/Long
Eye Colour
Bluish-Grey
Skin Colour
Pale
Clothing Style
Casual
Other Info About Looks

Favorites

Colour
Purples and Pinks
Music
Piano
Food
Garlic Bread
Sweets
Reese's Peanut Butter Cups
Animal
Dolphin
Class
Music
Season/Weather
Spring
Dream Job
Healer

Personality

MBTI
Happiest When...

Aspiring Healer

"True healing is the willingness to treat yourself and others better than the past ever did."

Intelligent. Ambitious. Loyal. Brave.

All of these and more describe Catherine now and then. She is intelligent, able to pick up on the subtlest of cues, and realize when she's not wanted or needed. Ambitious follows next, with her goal to try and take the title as the top student in her year before graduation and Prefect and Head Girl. Loyalty comes afterward, with her watchful eyes and predictable words. Brave follows last, demonstrated by her willingness to take the blame for something she didn't do, and help anyone, even if it results in damage to herself.

Wisdom. Cunning. Hard Working. Noble.

Taking on more traits than mentioned above, Catherine fits all of these. Wisdom, born from seeing her father die in front of her, and swearing to not let that happen to anyone else. Cunning to help her survive in a cutthroat world, and making her less likely to follow previous paths, but to forge her own. Hard Working describes her mental fortitude, showing that she allows herself to work hard, but knows when to stop. Noble is the last trait, and the one that rarely is seen. She is able to put aside her own troubles and help others, even when they don't need it, and is extremely careful to watch those younger than her in case they need any help.









Have you ever seen what muggle doctors are like on April Fool's Day? Especially in the maternity ward? Well, Catherine Elizabeth White has witnessed that first-hand because she was born on April 1st, 2015 in a small Italian countryside hospital to Frederick and Helen White. When she was born, the doctors had told her parents that it was a boy, then revealed that it was really a girl. Luckily her parents had good senses of humor and they laughed at the doctors' joke. Catherine was an pretty active baby, but there was one thing that set her apart from everyone else: She rarely cried.
The Whites had a normal life, Frederick working to make a good life for his wife and daughter, and everything seemed normal. Catherine turned six, and that was when a surprise came. Several days after her sixth birthday, she had fallen in their backyard, and had found to be levitating a small garden gnome by accident. This startled her parents, but not too badly, because later, they could be found trying to encourage her magic.
Six months after she turned ten, disaster struck. When they were visiting Venice, Frederick spotted a young girl in the middle of one of the busiest streets in the city, and, upon looking around, realized that he was the only one close enough to save the little girl, and dove into the street, knowing that a car was coming, and managed to save the girl, but severely injured himself in the process. Frederick lived two days in the hospital before he gave up, leaving Catherine and Helen heartbroken.
Catherine, after her father's passing, dedicated herself to studying medicine. She wanted to make sure that what happened to her father never happened to anyone else under her watch, and this has led to her determination to become a healer, specializing in both magical and muggle processes.
During this, she started at Beauxabatons, and during the summer after her third year, Helen had met and fallen in love with Jasper MacKenzie. They married not too long afterwards, and moved back to England, where his four kids waited for their new stepmother and stepsister. Catherine started at Hogwarts as a fourth year this year, and is nervous for what to come, but has not let this distract her from her journey to become a Healer.
Frederick White: Catherine misses him. She watched him die from an accident, trying to protect a younger girl, who made it out alive, but in the process, lost his own life. She wishes he never died and that her mother never remarried.
Helen MacKenzie, formerly White, nee Bradburry: Catherine is currently very unsure about her mother's mental state. She thinks that she may have gone around the bend at this point, but still, secretly loves her. After all, this is the woman who had carried her for nine months, and took care of her for her entire life before marrying Jasper and becoming a submissive house-wife to him and his four kids.
Jasper MacKenzie: Catherine hates him with every bone in her body. He's been nothing but horrible to her, only paying attention to his biological kids, and completely ignoring her. She would much rather prefer to spend hours in solitary confinement than be in the same room as he. Especially when he's being the doting father to his four kids and constantly talking about how he wishes that his wife never left him so he never had to deal with Catherine in the end.
Shadow: The last gift Catherine got from her father. Shadow was a birthday present on her tenth birthday, and six months later, he was killed. Shadow is all she has left to remember him by, and the overprotective black cat does that pretty well. He is leash-trained, preferring to sit around his owner's neck, or trotting beside on his handsome dark leather leash and harness. Shadow is Catherine's comfort animal, able to calm her down during nightmares or flashbacks, and is always there when needed. Catherine, Frederick, and Helen used to joke that Shadow has a bit of a psychic bond with Catherine, realizing when she needs him and going to her almost immediately, even if it means leaving the indoors for the wet outside.
Shadow

- Catherine's Cat ♠ Complete and Utter Pain ♠ Comfort Animal

-"Hissssssssss" - Shadow
Message Me

{{{Shadow}}}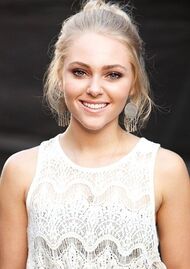 Catherine:
Elizabeth:
MacKenzie:
Her theme song is "Beyond the Stars" by Gothic Storm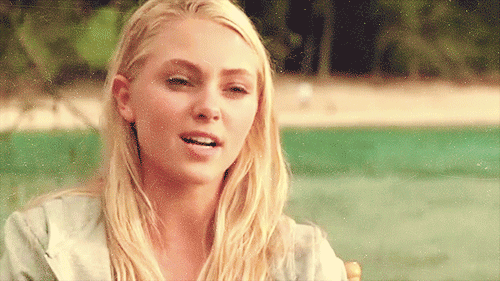 Page Coded by

Emmatigerlily


With A big thank you to

Red

,

Brocky

,

Ellie

and many others for providing help, coding or inspiration